One Year Since the Ark Encounter and Creation Museum Reopened!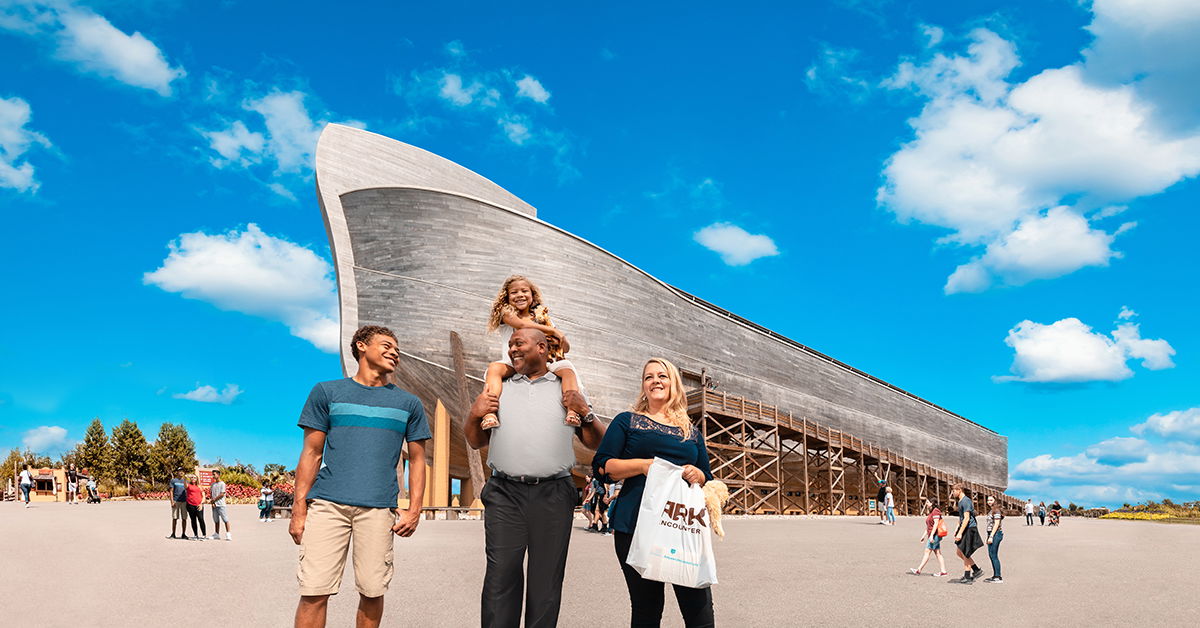 Today marks one year since the Ark Encounter and Creation Museum reopened after the state's COVID shutdown—and what a difference a year has made! We're busier than ever (record crowds on many days), with thousands pouring in daily to both attractions in N. Kentucky to encounter the truth of God's Word and the gospel message.
We are so thankful for how God and his people sustained us during the very difficult shutdown time (we were closed for three months). We're also praising him for how he has brought so many guests to both attractions. The truth of the Bible and the gospel are boldly and faithfully proclaimed each day, and thousands are hearing the message. Praise God!
Enjoy these two 90-second video promos we recently released that highlight both attractions:
Last year, we stepped out in faith to offer free admission to children 10 and under through 2020—but, of course, many families couldn't take advantage of that offer. So, we're offering children 10 and under free admission again this year. There's no limit to how many children you can bring for free. (Though, of course, the children must be accompanied by at least one adult.)
Thank you, our supporters, who continue to partner with us so we can reach millions of people with God's Word and the gospel.
Plan your visit today at ArkEncounter.com or CreationMuseum.org.
Thanks for stopping by and thanks for praying,
Ken
This item was written with the assistance of AiG's research team.
SourceThis article originally appeared on answersingenesis.org
Hits: 6