Reverend: The "Meaning of Easter" Is "We Can Save Ourselves"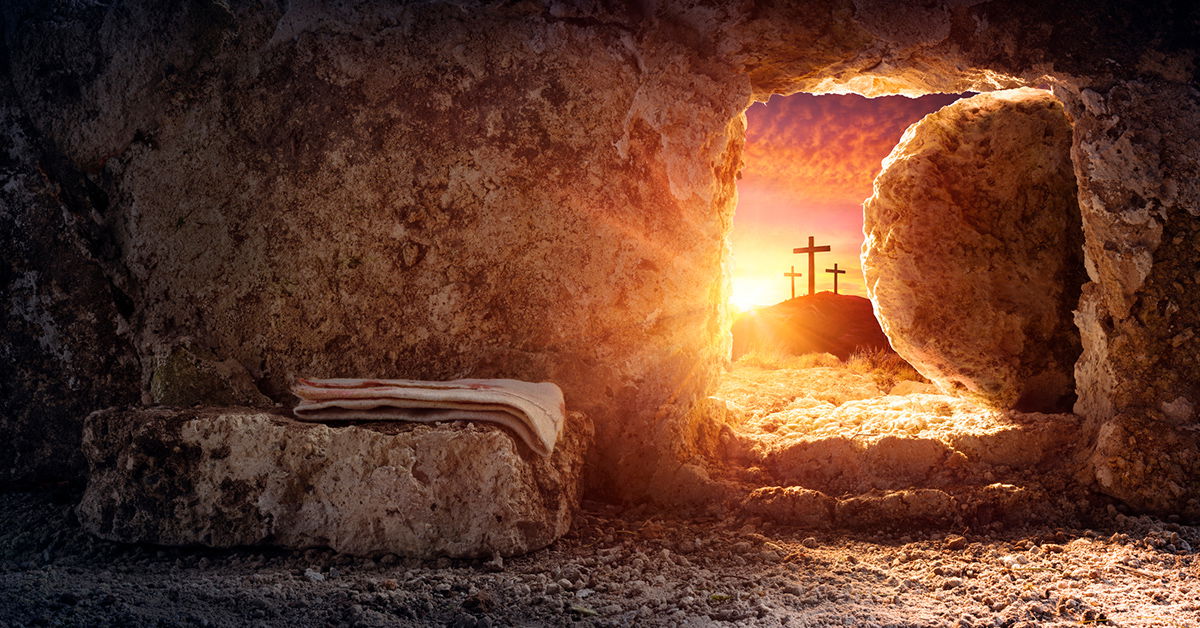 What is the meaning of Easter? For most professing Christians, that's an easy one to answer: it's a celebration of Jesus' substitutionary death on the cross for us and his triumphant resurrection from death. In a nutshell, it's a time to remember the gospel message. Well, according to a US senator and "reverend," Raphael Warnock of Georgia, the meaning of Easter is "more transcendent" than that.
In a now-deleted tweet, Sen. Warnock wrote,
The meaning of Easter is more transcendent than the resurrection of Jesus Christ. Whether you are Christian or not, through a commitment to helping others we are able to save ourselves.
In an attempt to make the Easter holiday "more transcendent," (i.e., "inclusive"), this "reverend" denied the truth, power, and exclusivity of the gospel message. It's nothing short of heretical. It's an illustration of the sin nature of man as described in Genesis 3:1:
Did God actually say . . . ?
We in Adam gave in to the devil's temptation not to trust God's Word. Our sin nature is such that we would rather trust the word of others instead of the Word of God.
It's also an illustration of mankind succumbing to the devil's temptation that "you will be like God" (Genesis 3:5). We want to be our own god, to decide "truth" for ourselves. Genesis 3 sums up the sin nature of man as a result of trusting the devil's word not God's, just as this "reverend" did in this tweet.
So did God actually say that we are sinners who can't save ourselves? . . . Yes—absolutely yes, he did.
So did God actually say that we are sinners who can't save ourselves? That we're hopelessly lost apart from Christ? That no amount of good works—like "helping others"—will merit us anything with God? Yes—absolutely yes, he did.
I'll leave you with some Scripture, as God's Word—not man's ideas (as he tries to be his own god)—is the ultimate authority and the only absolute truth:
For by grace you have been saved through faith. And this is not your own doing; it is the gift of God, not a result of works, so that no one may boast. (Ephesians 2:8–9)
He saved us, not because of works done by us in righteousness, but according to his own mercy, by the washing of regeneration and renewal of the Holy Spirit. (Titus 3:5)
And there is salvation in no one else, for there is no other name under heaven given among men by which we must be saved. (Acts 4:12)
Jesus said to him, "I am the way, and the truth, and the life. No one comes to the Father except through me." (John 14:6)
For all have sinned and fall short of the glory of God, and are justified by his grace as a gift, through the redemption that is in Christ Jesus. (Romans 3:23–24)
Jesus answered him, "Truly, truly, I say to you, unless one is born again he cannot see the kingdom of God." (John 3:3)
This "reverend" and prominent politician needs to study his Bible to understand the true gospel.
Get More Answers on Answers News
I discussed this item today on Answers News with cohosts Dr. Georgia Purdom and Dr. Gabriela Haynes. Answers News is our twice-weekly news program filmed live before a studio audience here at the Creation Museum and broadcast on my Facebook page and the Answers in Genesis Facebook page. We also covered the following fascinating topics:
Are fish with antifreeze "natural GMOs"?
Police fence off Canadian church to ensure members can't meet.
New fossil rewrites evolutionary history of invertebrates.
And more!
Be sure to join us each Monday and Wednesday at 2 p.m. for Answers News. You won't want to miss this unique news program that gives science and culture news from a distinctly biblical and Christian perspective.
Thanks for stopping by and thanks for praying,
Ken
This item was written with the assistance of AiG's research team.
SourceThis article originally appeared on answersingenesis.org
Hits: 4