Five Tips for Beginning Homeschooling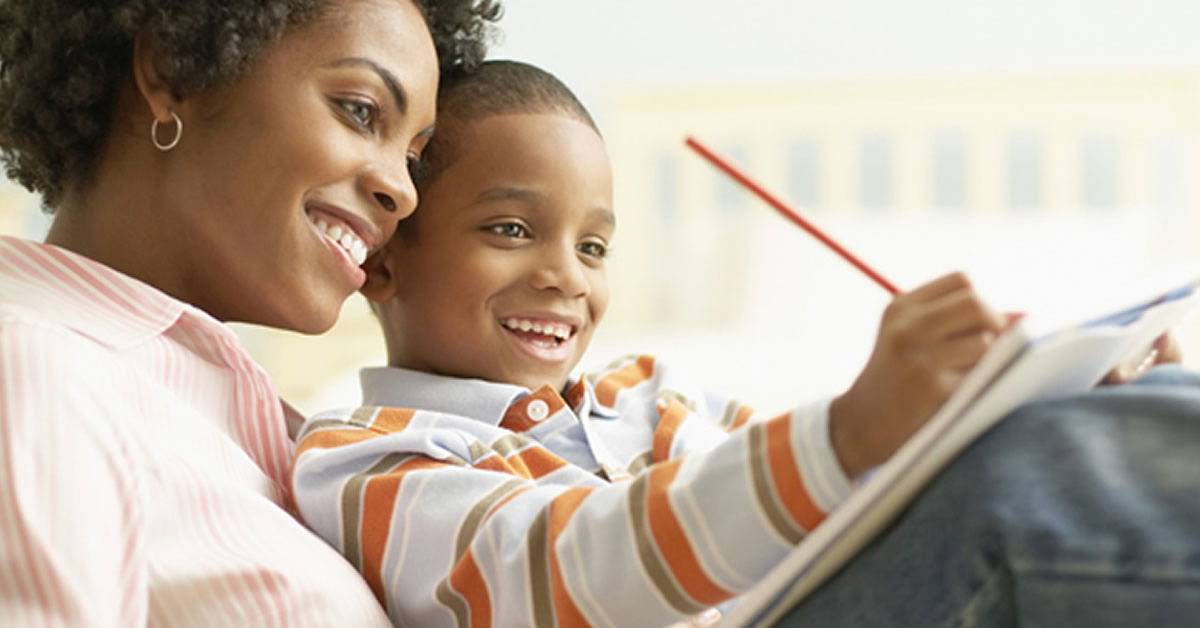 Others have realized they and their children have enjoyed some of the perks of homeschooling . . .
And for those parents who do know what their local school boards are doing, many are understandably apprehensive about the idea of sending their kids off to school with a mask and instructions to stay six feet away from their classmates. Others have realized they and their children have enjoyed some of the perks of homeschooling, such as shorter and more tailored schooldays. Because of these factors, many families are choosing, perhaps with a bit of trepidation, to homeschool their children (in fact, so many parents filed "intent to homeschool" forms in North Carolina that the government website crashed!). If you're one of those parents, where should you start?
I'm from a homeschooler family (so is my husband), and we are just beginning the grand adventure of homeschooling as parents this fall with our preschool-aged guinea pig—oops, I meant son—Winston. Here's how we're going about beginning.
Define a philosophy of education. Homeschooling is simply schooling at home . . . right? Well, not so much anymore! The homeschooling movement is now old enough that there's been time for clearly defined subgroups within the larger homeschool community to develop. Each is characterized by a philosophy of education, such as classical education, Charlotte Mason-style, unschooling, traditional, online, and more. Sound a bit overwhelming? Don't worry—it doesn't have to be. Find an article (like this one) that lays out the different styles to see which one gets you excited or would work best in your home.

Still not sure? Many parents chose the "traditional" style because that's what they are comfortable with as it's similar to a traditional classroom (think textbooks and distinct subjects, which is what I did growing up). With this style, you simply order grade-appropriate textbooks in the core subjects (math, science, history, literature, etc.) for each of your kids and follow what the textbook lays out. There are also online Christian homeschools that teach everything for you with teachers your kids can interact with if you want to go that route. As Dr. Georgia Purdom, a homeschooling mom, said in her recent article, "There's no one right way to homeschool!"

Keep it simple as you begin.

Don't overcomplicate it. It's easy to get really excited about homeschooling, buy everything, and want to try everything (I'm guilty of this already!), but I've been warned by moms with experience to keep it simple as you begin. It might take a few "false starts" to figure out what works for you and your individual kids. Don't get discouraged! Keep plucking away or trying something different that may work better.
Don't force it. A veteran homeschool mom has advised me not to force schooling with my kids. One of the perks of homeschooling is, if you're having one of "those days," you can take a break! Go outside and go for a nature walk (or just play in the backyard). Stop and make a snack together. Call it a field trip day and go on an educational adventure. Or just stop for half an hour and try again when attitudes (perhaps including yours!) have had a reset. This is especially true as you just start out—it's a big adjustment for you and your kids. It'll be much more enjoyable and productive if you don't force it on days where, for whatever reason, it's just not working.
Watch out! Just because a curriculum is a "homeschool" curriculum doesn't mean it's Christian. And just because it's "Christian" doesn't mean it's biblical! Dig a little before you invest money in a curriculum to make sure it's really what you want shaping your children's hearts and minds. And when concepts you don't agree with do arise, either in your curriculum or outside it, be sure to have Bible-centered conversations that help teach your children discernment, critical thinking, and how to apply a biblical worldview to what they're learning.
Pray. Bring your new venture before the Lord. Trust that he has given you what you need for the hard job of parenting, discipling, and, yes, schooling your child(ren). Homeschooling is hard. But it's also very rewarding. (But don't take my word for it—I haven't started yet! Take my mom's word for it—she's successfully graduated eight homeschoolers, with seven more working towards the big graduation day!). If this is what the Lord has called you to do, and you've prayerfully decided that this is best for your family, be encouraged that God will give you the grace to do it and do it well. Keep coming before him with your worries, setbacks, victories, and questions, remembering "if any of you lacks wisdom, let him ask God, who gives generously to all without reproach, and it will be given him" (James 1:5).
Bonus Tip! Resources to Help You Get Started

If you're looking for textbooks and curricula to help you get started with homeschooling, Answers in Genesis offers a variety of material, all of which teach a biblical worldview. You can be confident the worldview woven throughout these resources is one you want your children absorbing.
Here are some suggestions (please note they are divided into rough categories, but many of them overlap, e.g., science textbooks also contain apologetics material):
Science:

God's Design for Science. Designed for grades 3–8, this science curriculum meets all your elementary and middle school science needs. Bonus: it's designed to be multi-level so it's easy to use with multiple children of different ages, saving you time, teaching, and money. A God's Design for Beginners is also available for kindergartners through second graders.
Introduction to Anatomy & Physiology. Explore the marvel of the "fearfully and wonderfully made" human body with this intro to anatomy and physiology by the late Tommy Mitchell, M.D. This curriculum is designed for junior high.
Biblical Archaeology Curriculum Pack. What's the truth about dusty artifacts from past civilizations, including those mentioned in the Bible? Dig into archaeology with this high school curriculum pack.
Bible/Worldview/Apologetics:

Answers for Kids Bible Curriculum. Discover the truth of God's Word, biblical history, and more with this curriculum designed for kids aged 8 through 11.
Elementary Apologetics Curriculum Pack. Our popular Answers Books for Kids series is now available as a curriculum. Kids will look at answers to 100 questions and find that God's Word is true. Designed for grades 4–6.
Apologetics in Action. How do we know the Bible is true? And what about those contradictions in the Bible? Equip high schoolers to defend the truth of God's Word with this curriculum pack.
Comparative Religions Curriculum Set. Discover the history of world religions, how they answer the ultimate questions, how they are similar and different from a biblical worldview, and how to share the gospel with others in this high school curriculum based on our three-volume World Religions and Cults book set.
One Race, One Blood DVD Curriculum. In a world where racial tensions are extremely high, it is imperative that Christians address the racism issue from a biblical perspective. Equip your high schoolers with the biblical solution to racism with this curriculum.
One Blood for Kids Pack. It's not just high schoolers who need answers on the race issue—kids do too! Help kids understand biblical history, that we're all one race, and the gospel message with this fun pack.
Creation Apologetics Master Class. Limited time special offer! Enjoy all six of our in-depth creation apologetics classes for one low price of $19 (a nearly $300 value!). High school students and their parents will benefit from this deep-dive into apologetics. You will be equipped to think biblically and to have a foundational knowledge of biblical and creation apologetics that will be built on in in-depth classes on biology, geology, astronomy, and Bible.
Answers Bible Curriculum. ABC, a four-year Sunday school curriculum, is easily adapted for homeschooling and has even won homeschooling awards. This curriculum goes from preschool through adult so the whole family can learn and grow in the knowledge of God's Word together. ABC features biblical authority teaching, apologetics, theology, history, and more.
Mathematics

History and Geography

Supplemental

Answers.tv. All of our video content is available on our streaming platform, Answers.tv. It's a wealth of supplemental resources for the homeschooler. For example, studying geology? Go outside, look at some rocks, collect a few samples, then watch presentations on Answers.tv from real geologists who approach the rocks and layers with a biblical worldview. Answers.tv also has hands-on science teaching, art lessons, music, animal encounters for zoology, and more!
Answers magazine. This biblical worldview magazine is for the whole family. It's a great way to supplement your child's school education with engaging and equipping articles on a plethora of relevant topics. And your print subscription includes the digital version and audio of each article as well!
Bonus Resource!

Master Books. Our publisher, Master Books, offers a variety of homeschool curriculum and packs, and many of the packs feature our resources coupled with teacher guides, student guides, quizzes, and more. Explore their website to get tips on homeschooling and find all the curricula you need. Master Books homeschool curriculum is also available in discount packs from our store.
Happy homeschooling!
SourceThis article originally appeared on answersingenesis.org
Hits: 3