Today's Verse – 1 Peter 5:4 (KJV)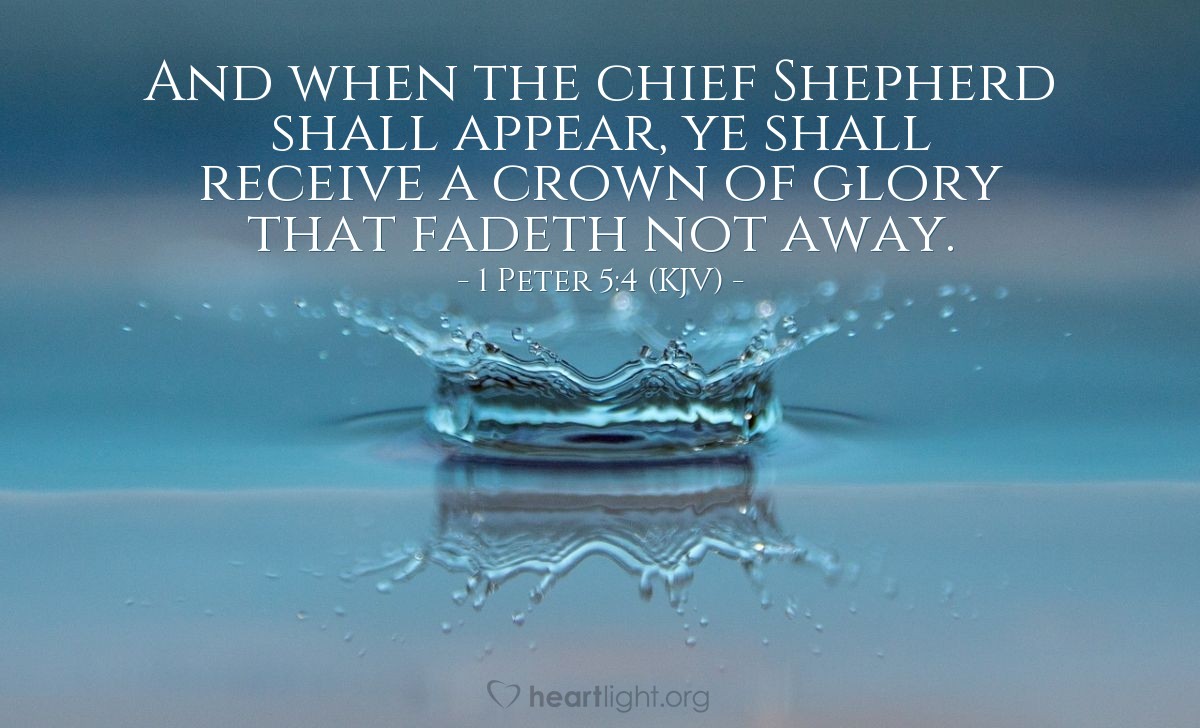 And when the Chief Shepherd appears, you will receive the crown of glory that will never fade away.
— 1 Peter 5:4
Thoughts on Today's Verse…
What a wonderful blessing it is to be led by godly, loving shepherds. But as much as we love them and show them respect, they will receive even greater appreciation in heaven!
My Prayer…
O glorious God, please bless every faithful and concerned leader in your Church with a clear sense of your blessing and appreciation. Please use me to show this love to your faithful servants as well. In Jesus' name I pray. Amen.
Illustration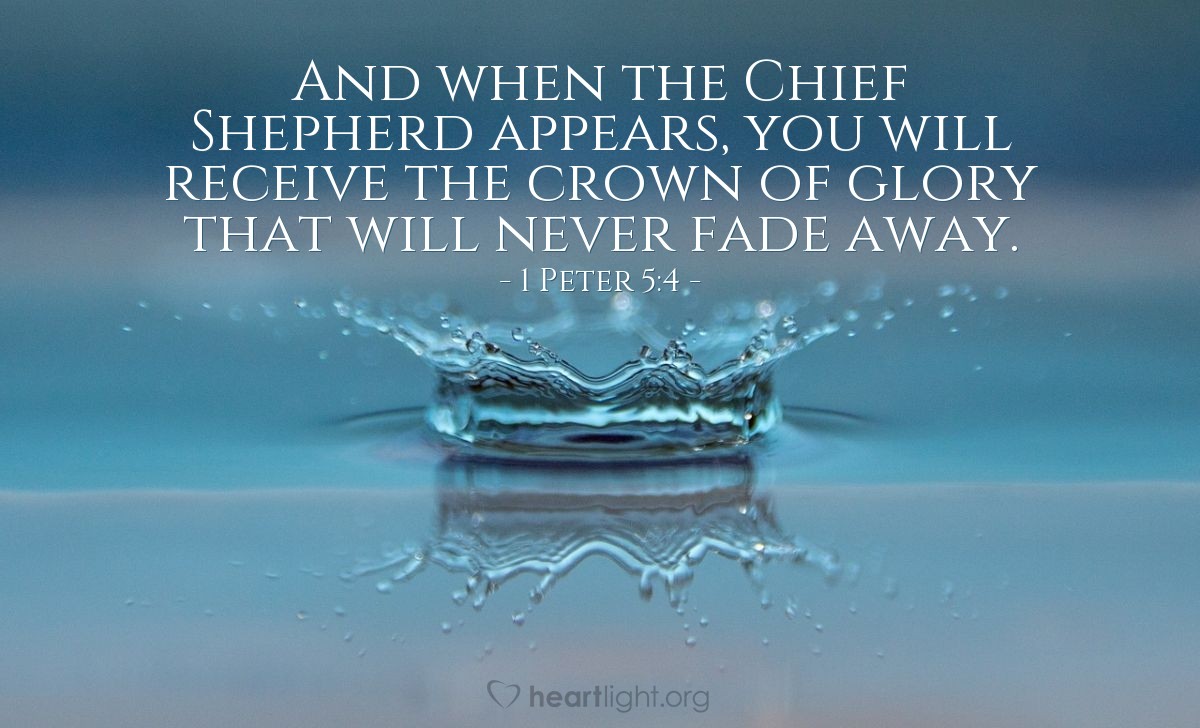 Source This article originally appeared on heartlight.org
Hits: 26